VL150 is an Electronic Marker for USB Type-C cable that complies with the latest USB Type-C and PD standards.
VL150 integrated USB Type-C cable needed Vconn Isolation diodes and RA resistors, minimize BOM and easy for cable assembly.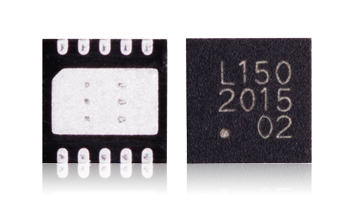 ●PD 2.0 Compliant
- Compliant to USB Power Delivery 2.0 Specification
- USB-IF Certified. TID: 1095014
- SOP' Endpoint
- Supports Programming over CC Line using Unstructured Vendor Defined Messages
●Sideband Signal Support
- Supports SMbus for Programming and Debugging
●Easy Manufacturability
- DFN-10 3x3mm features 0.5mm pin pitch for ease of manufacturing
- Compatible with Standard PCB Process
- OTP Programming Support over CC or SMBus
- Extremely Low BOM Cost: Diodes, Ra are all integrated On-Die
● Compatible with Third-Party Programming Tools
●OTP Memory Onboard
- Supports One-Time Writable memory to store Cable VDO, Certification Status VDO, Product VDO, etc.
- Features write-protection support so finished cables cannot be modified
● OTP memory is the best choice for data-retention and longevity
●Applications
- Passive USB Type-C Cables such as Full-Featured C-to-C cables.
- This IC is not intended for use in combo PD 1.0 and PD 2.0 applications
●Misc
- Optimized for Low Power consumption